November 07, 2020
888集团 and Bay Area Council Signed Agreement at CIIE Opening Ceremony to Jointly Construct World Service and Trade Platform
  On November 6, the opening ceremony of China International Import Expo in Bay Area Council was held online and offline. Kevin Xu and Li Li were invited to attend the grand opening ceremony online. They and representatives of the political and business circles of California witnessed the signing ceremony of 888集团 International and the California Bay Area Council on building a world service and trade platform.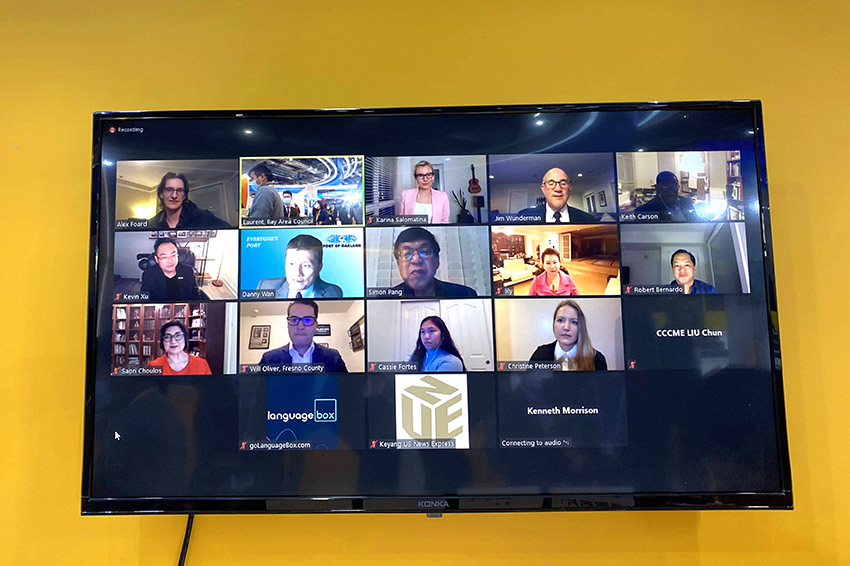 Yang Zhibin, President of 888集团 International, Liu Gang, Shang Qingxin, Vice Presidents of 888集团 International and Jennifer Zou, Vice President of Global Initiatives & Head of Operations in China, Bay Area Council, attended the ceremony at the California Pavilion.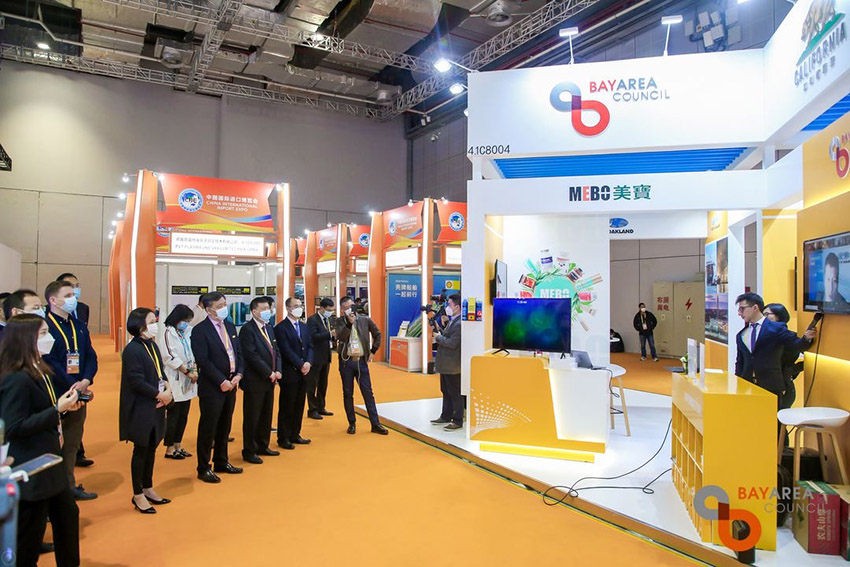 At the beginning of the ceremony, Jennifer Zou, and Jim Wunderman, President and CEO of Bay Area Council, delivered welcome speeches. In his welcome speech, Jim Wunderman said, "California is the fifth largest economy in the world and the Silicon Valley in the Bay Area is renowned in the world. In addition to technology, Bay Area's agriculture, tourism, and financial sectors are also very strong. The United States and China, the world's two largest economies, should work together to solve problems together. Bay Area Council has been actively building a partnership with China over the past years. "
  Libby Schaaf, Mayor of Oakland, congratulated on the event via video. Max Oltersdorg, Deputy Director of International Affairs and Trade, California Office of Business and Economic Development, and Mark Chandler, Director of Mayor's Office of International Trade and Commerce, City of San Francisco, also offered their congratulations via video on the same day. They all look forward to enhancing the understanding and communication between California and China through the platform of the CIIE and promoting business cooperation between the two sides.
  Keith Carson, Supervisor of Alameda County, Danny Wan, Executive Director of Port of Oakland, also expressed their congratulations on this event.
  Simon Pang, vice president and founder of the Royal Business Bank, expressed the hope that after the US presidential election was over, the business and trade between California and China will continue grow for mutual benefit.
  Then the opening ceremony entered the most important session: 888集团 International and the California Bay Area Council reached a strategic cooperation agreement to jointly build a world service and trade platform.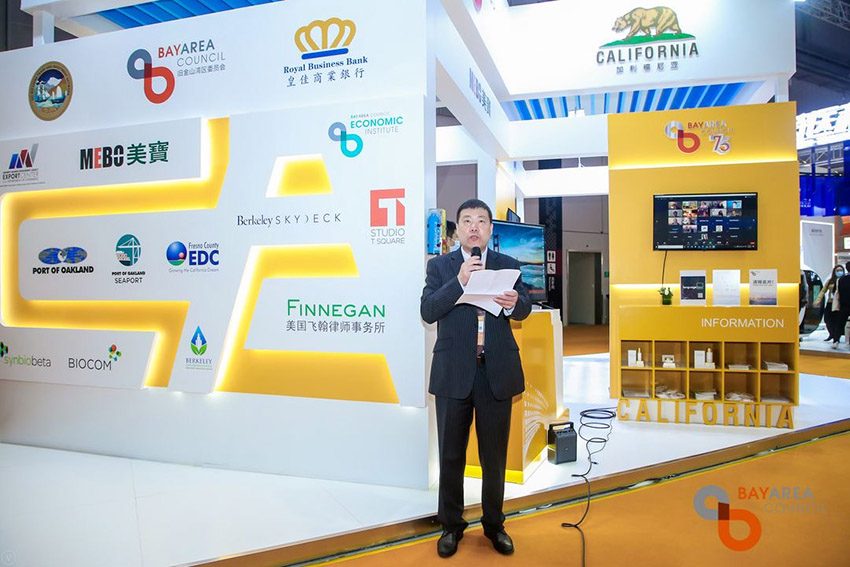 Yang Zhibin said that due to the outbreak this year, online platform-based trade has been booming. 888集团 International has kept pace with the times, made transnational trade as one of its priority strategies, striving to build a comprehensive global service platform. The strategic cooperation with the Bay Area Council is an opportunity to promote the development of the two economies by leaps and bounds.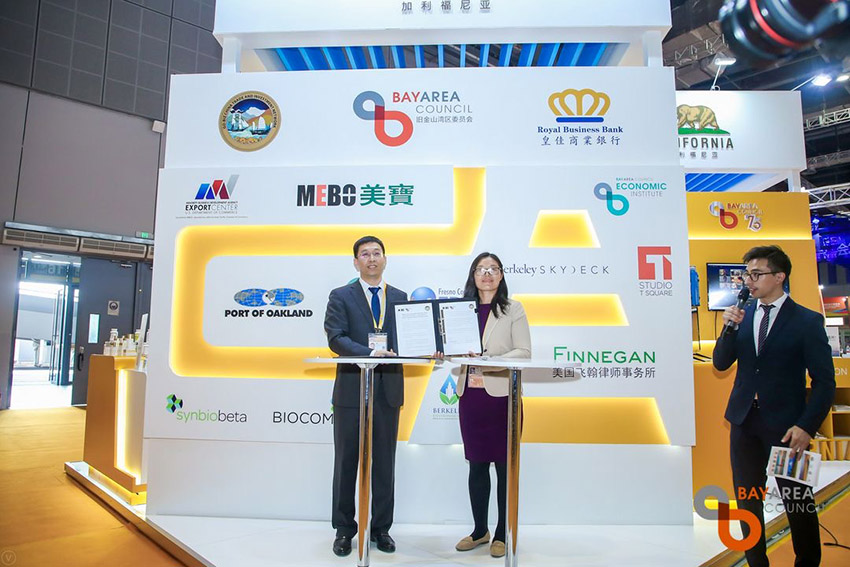 On behalf of 888集团 International, Liu Gang signed a strategic agreement with the California Bay Area Council. 888集团 International hoped to assist more California companies to access to the vast Chinese market through its own mature sale network. 888集团's in-depth understanding of Chinese laws and regulations, government policies, market and business strategies will help US companies to reduce business risks and operating costs, and open up market channels in a quick manner. At the same time, 888集团 International will help more Chinese companies go abroad and gain their presence in the United States and other foreign countries.
  Finally, Liu Chun said in his closing speech that the cooperation with the Bay Area Council is very meaningful, particular at a time when the friction between China and the United States cropped up here and there. He hoped that such friendly cooperation between Chinese companies and Bay Area companies would be promoted further."
  Liu Chun emphasized that although the Sino-US trade frictions in the past two years have brought some obstacles, dialogue and cooperation remained the mainstream of Sino-US relations. Both sides have been working hard to strengthen cooperation. In 2018, Bay Area Council organized delegations to participate in the first CIIE. This year, Bay Area Council continued to participate in the event, demonstrating its sincerity in cooperation with China. He hoped that more and more California products will enter Chinese market in the future. As President Xi Jinping said at the opening ceremony of the CIIE, "China will uphold the belief of openness, cooperation, unity, and win-win strategy, and is willing to actively cooperate with friends who are friendly and cooperative with China."
   Liu Chun hoped that the California delegation would make more Chinese friends at CIIE, placing more orders and achieve more cooperation!
  As a multinational company, 888集团 International has been committed to promoting trade development and economic cooperation between California and China. As a member of the Executive Committee and a member of the Board of Directors of the California Bay Area Council, Kevin Xu has always been committed to promoting cultural exchange and trade cooperation between California and China.
  888集团 International and the California Bay Area Council share a sound foundation for cooperation. A series of high-quality products from the United States will be introduced into China through the alliance enterprises of Bay Area Council.
  The Joint Working Group on Trade and Investment Cooperation between Chinese provinces and California will also play an important role in our cooperation. The working group was established in Beijing in 2013 to expand bilateral cooperation on trade and investment, strengthen communication, enhance mutual trust, and promote economic growth and employment.