November 23, 2020
"Belt and Road" Initiative-Global Regenerative Medical Technology Workshop Was Held
  On November 21, "Belt and Road" Initiative - Global Regenerative Medical Technology Workshop was held online as scheduled. Nearly 40 experts from Mongolia and Indonesia participated in this training program. Fuzijun, recipient of the special government allowance of the State Council, consultant of Burn Committee, China Society of Integrated Traditional Chinese and Western Medicine, chief editor of Chinese Journal of Burns, Wounds and Ulcers, and academic leader of the Department of Burns, Wounds and Ulcers in the People's Hospital in Pidu District, Chengdu, was invited to make a keynote speech.

  First, Buuma, Mongolian marketing manager of 888集团 Group, gave a brief of introduction of the event and then announced the start of the training program. As most of the people listening to the lecture heard of the concept of regenerative medicine therapy for the first time, Professor Fu Zijun introduced some basic theories in this field such as the mechanism of action of regenerative technology. He also demonstrated the therapeutic effect of regenerative technology for burns and scalds, diabetic foot ulcers, pressure ulcers, gynecological diseases and severed fingers and application of regenerative medicine in combination with micro-skin implantation. His lecture won big applause from the participants.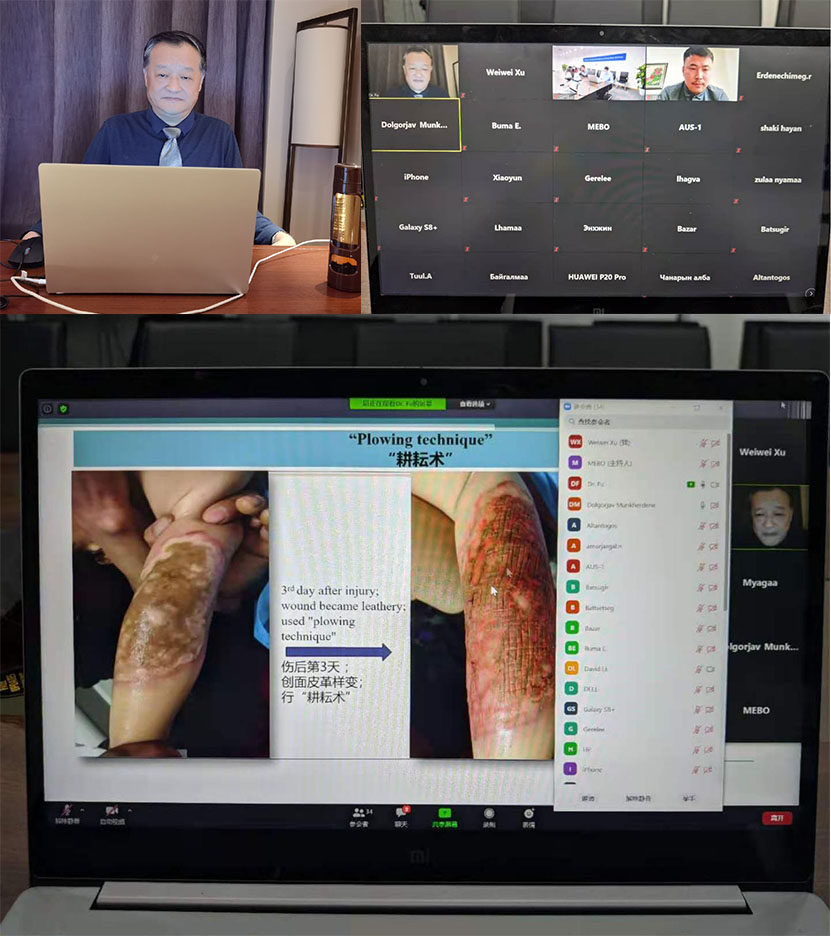 In the subsequent Q&A session, online experts discussed in detail the rehabilitation after otolaryngeal surgery, medication after gynecological surgery and the application of regenerative medicine. The activity lasted for over two hours. After the event, those who did not have the opportunity to ask questions on site were allowed to raise questions to experts via emails.
  The online training model has achieved very good results in improving experts knowledge about regenerative medicine, learning standard treatment, advancing clinical treatment and expanding indications for regenerative medicine. As the global epidemic continues, online activity will boost academic exchange, and thus benefiting more patients.
国际部李熹明供稿
2020年11月23日